HR-MoPrIn GmbH – "HUBER – RÖDER – MOLDS PROCESS INNOVATION" – is a young, innovative company founded in October 2016. The company advises and supports the automotive and gasket industry worldwide in the field of sealing systems and moulded products through technical consulting.
Due to our many years of experience, in the accompanying development of molded parts, in the sampling and optimization of finished tools and in the start-up of the series process, we are able to support our customers directly in production, in project management and in the planning of new EPDM/TPE tools and injection presses to optimize the process.
It's a long way from the start of an injection mold to the first finished parts. We take over the entire project management and make sure that the project is successful. This includes project planning, inquiry management, cost tracking and deadline tracking.
Careful tool development sets milestones for dimensionally stable articles, efficient production, employee-friendly tools and a long service life.
Tool sampling goes beyond the mere production of good/correct articles. We take over the sampling and production of the first quantities in cooperation with the respective tool suppliers.
Every new serial injection mould (TPE / EPDM) is integrated into the serial process after initial sampling. We accompany this process until a smooth production is possible.
A variety of methods and tools for process optimization are available. We create transparency over processes and interfaces to optimize and stabilize the entire workflow.
With a well thought-out schedule and good resource planning, delays can be avoided. We support you with our many years of experience to reach your desired deadlines.
The feasibility check identifies possible problems at an early stage without investing a lot of time and money. Years of experience enable us to identify possible sources of error at an early stage.
We support you during the start-up so that a smooth start is possible. This enables us to react quickly and easily in an emergency.
Thomas Röder
Thomas Röder was born on 06.04.1984 in Wadern. After his training as a tool mechanic in the field of mould technology at SaarGummi, he first changed to "Raul Fahrzeugtechnik", where he worked in the overall process of plant and fixture construction. Finally, he returned to his training company where he gained a wide range of experience in the following areas: EPDM/TPE mould development (automotive seals), stamping technology and automatic clips, project support up to series maturity, development of prototypes, worldwide procurement of equipment (TPE presses, EPDM presses) and standardisation.
In 2016, after studying for four years at the Balthasar-Neumann Technical College in Trier, he received his Bachelor's degree in mechanical engineering. During this time he also passed the state-approved qualification as an instructor.
Ralf Huber
Ralf Huber was born on 16.10.1964 in the beautiful Würselen. Immediately after his apprenticeship as a mechanical anchor for motor vehicles at Daimler-Benz, he was drawn to the sealing technology of the automotive sector immediately after his military service. He has worked for well-known companies such as Hutchinson ELA-Tech and SaarGummi, where he gained experience in the following areas: Mould technology EPDM/TPE, punching technology, process optimization, project coordination, deadline monitoring. Today he is married and lives with his wife and son in Losheim am See.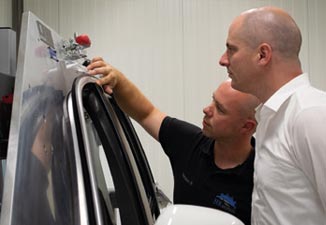 In the future we will offer our customers another field of activity related to the extrusion of EPDM profiles. In order to be able to offer this service, we were able to win over a specialist with many years of experience in this field.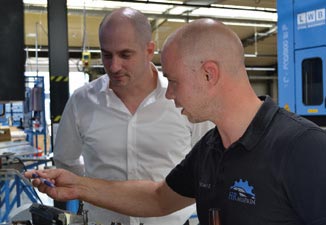 A portrait of the company HR-MoPrIn GmbH: HR-MoPrIn was founded by Ralf Huber and Thomas Röder in Losheim am See, a village close to the French border in the South West of Germany. Both started their careers in the automotive and sealing industry at an early stage.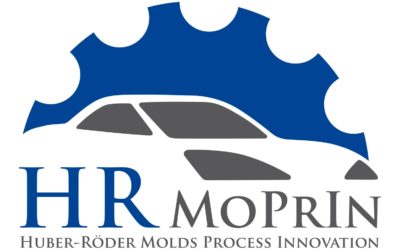 HR-MoPrln GmbH is a young, innovative company that was founded in October 2016. The company advises and supports the automotive and seal industry worldwide in the field of sealing systems and molded articles through technical consulting. Based on our experience in the...
If we address you with our offer, we would be pleased about a contact with you.